We often get asked questions about the New Wellness Division Suits for NPC and IFBB so we thought we'd help write down everything you'd need to know about the New Wellness Division Competition Suits.
Competition Suit Shop makes competition bikini for the NPC Wellness Division and IFBB Wellness Division. Without doubt, we can say our competition wellness suit is a complete value for money. We at Competition Suit Shop understand how expensive it is for a bikini competitor to compete so we try and help by offering the best quality for a reasonable price. And most importantly all our competition bikinis are custom made to fit your stage size and we guarantee a perfect fitting suit for your show day!
What is the Wellness Division?
NPC federation explains that this division is for female bodybuilders with athletic physiques that's how case more body mass in the hips, glutes and thigh areas. The upper body is developed but not to the same degree as the lower body.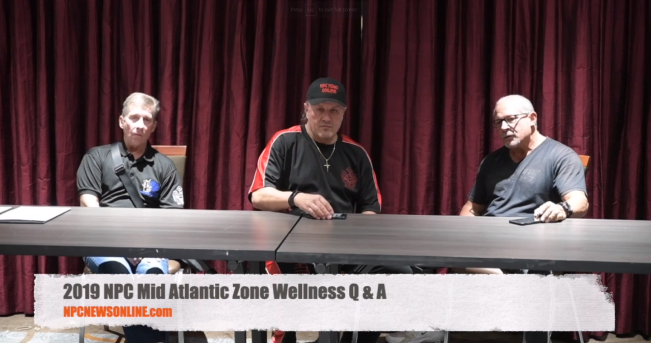 Rules and Regulations for NPC and IFBB Wellness Division Competition Suits
TWhen any bikini athlete or figure athlete places an order with Competition Suit Shop we do help check the rules and regulations of your federation for you each time. We want to help ensure that you are not disqualified on stage!
NPC, NPC Worldwide & IFBB Professional League Wellness Competition Suits have the same rules that are currently in place for all of our other divisions. Suits can be customized with "bling". Competitors will compete in a two-piece suit. Unlike a Figure Suit, Fitness or Women's Physique competition suit, the top is not connected to the suit bottom.
The suit top is the same standard that is currently in place for the Bikini division. The suit bottom must be V-shaped in the front and is traditionally all material with no connectors on the sides of your hips. The bottom should sit high up on the hips. The cut of the suit back is the same standard that is currently in place for the Bikini division. The only rule is No Thongs and No T-back suits allowed. However, if you are moving from a Bikini to Wellness, you also have the option to wear a Competition Bikini style bottom that has connectors on the sides. You will not be scored any differently if you choose to compete in this suit bottom.

The best thing about Competition Suit Shop bikini bottoms with hip connectors is that the bottom is completely adjustable. No, you will not need a sewing kit, you will not need to stress about taking the suit to a local tailor or endure any hassle. In case you lose more weight than anticipated, you can simply choose to wear the bottom at a tighter setting and in case you end up being a little heavier than expected, don't stress, you can choose the hook your bottom on the setting that fits you well on show day!
Competition Suit Shop uses excellent quality 4 way stretch spandex fabric to create competition suits to fit athletes like a glove. All our suits are custom made to your size. Our patterns are specifically created for each athlete making sure the bottom sits high on the hips to helps how case your glutes, thighs and body mass in the hips.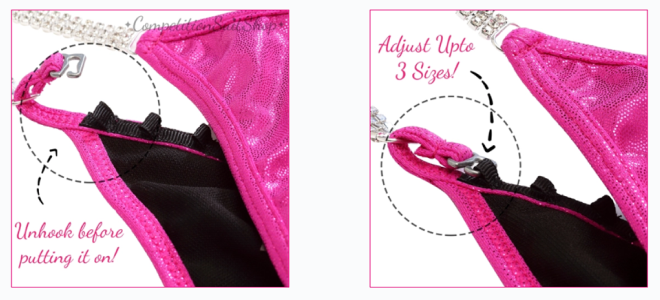 Wellness Division Suit Inspections
All athletes' suits will be inspected during the Official Athlete Registration. Wellness Division competitors will be checked in and measured the same as Fitness, Figure, Bikini and Women's Physique competitors. If your competition suit is not inspected you will not be permitted to compete, no exceptions! It is advised that all athletes bring 2 suits to your check ins just in case because athletes will be scored down if suits are not up to standard. Also, make sure bikini and figure suits are in good taste. If you change your competition suit from prejudging to finals and the judges deem it not to conform to the rules, you will be disqualified and nobody wants that, so make sure your competition suit is correct per your organizations rules and regulations.
Athletes competing in the Wellness Division, your Posing's are so so important! Check out our next Blog where we give you details on Wellness Division's Posings and how the judges score you! For more information or questions please DM us on Instagram, QR code below or email us at info@competitionsuitshop.com