Figure Suit Bottoms Cuts & Styles
We offer two different Front Bottom styles for Figure Competition Suits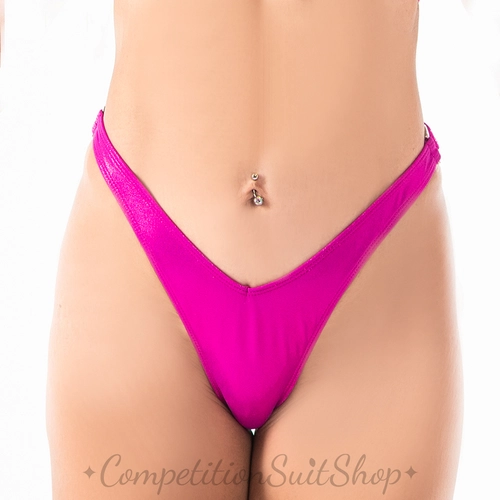 V-Cut Front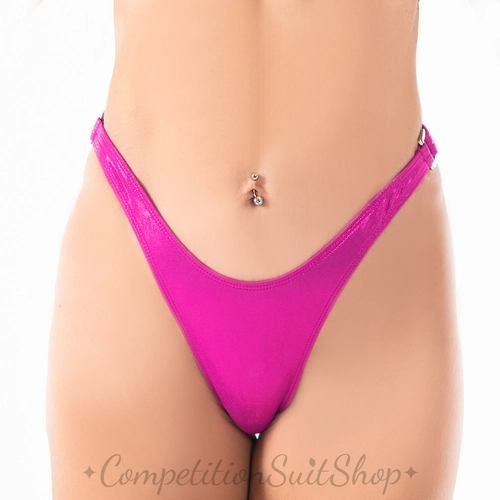 U-Cut Front
Front Styles
V-Cut Front: V-cut is our most popular Figure suit bottom style. The V-Shaped Bottom Cut is also known as "Euro" or "Russian Style". This style is preferred by IFBB bikini competitors in Europe and is a mandate for Figure Suit or Physique Suit competitions. Please check with your federation or contact us so we can help you with your suit!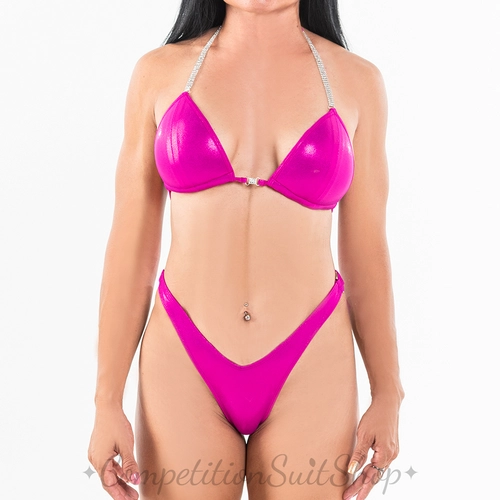 V-Cut Front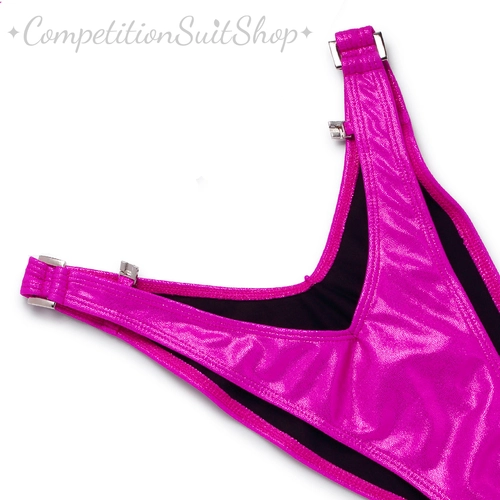 V-Cut Front
U-Cut Front: U-cut also known as Scoop cut is designed to give you more coverage in front. We recommend this style for competitors who have naturally lean morphology, allowing the U-Cut Front to highlight the muscle definition of the glutes, midsection and legs.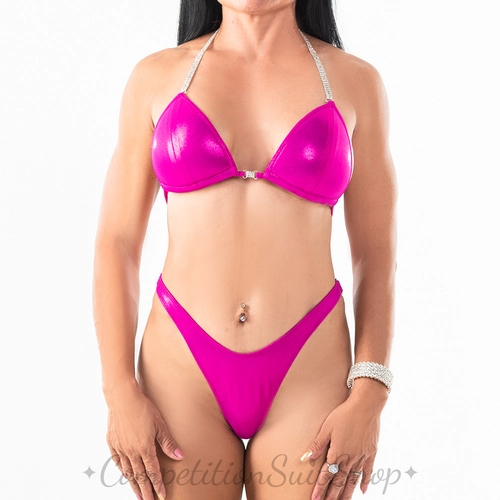 V-Cut Front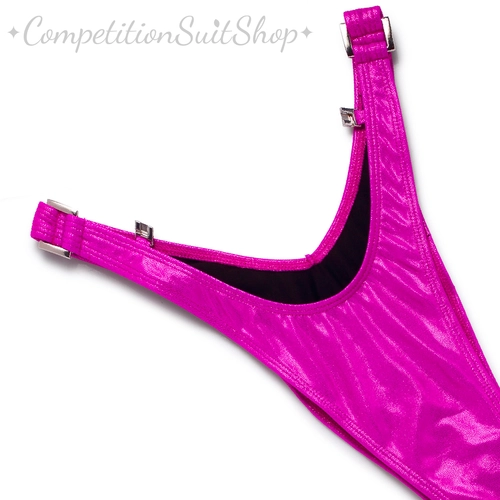 V-Cut Front
Back Styles
We offer three different Back Bottom styles for Figure Competition Suits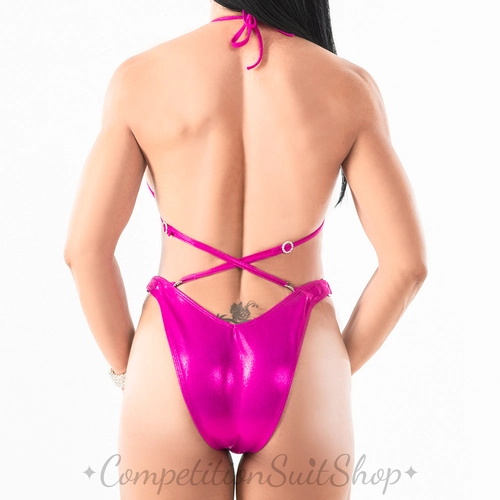 Moderate Back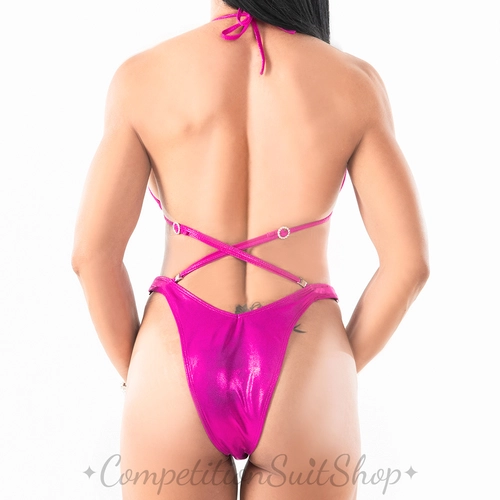 Pro Back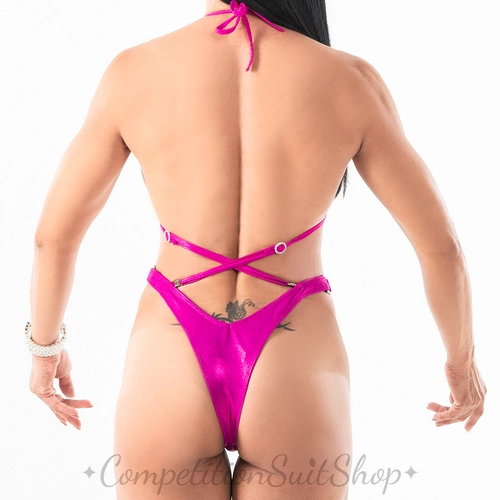 Rio Thong Back
Please note that some federations require at least 50% back coverage. Please check with your federation to see which bottom style is required for your show. Do not hesitate to contact us anytime so our experts can help you get the right style made for your suit!
Moderate Back: Classic Coverage. Recommended for New Competitors. Roughly 50% Bottom Coverage.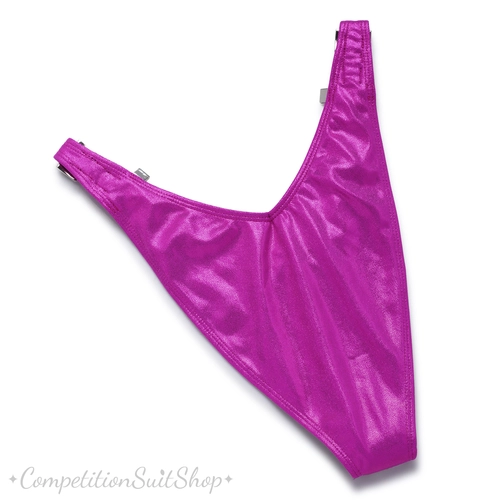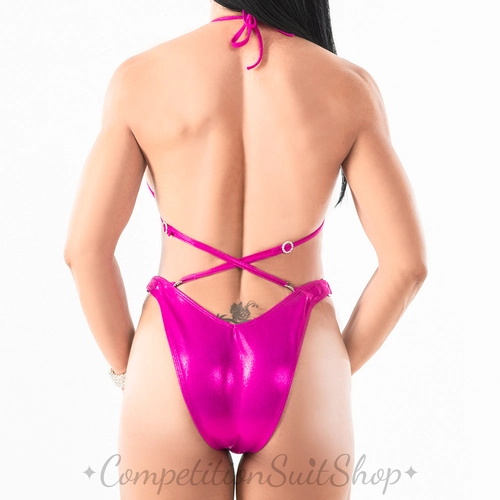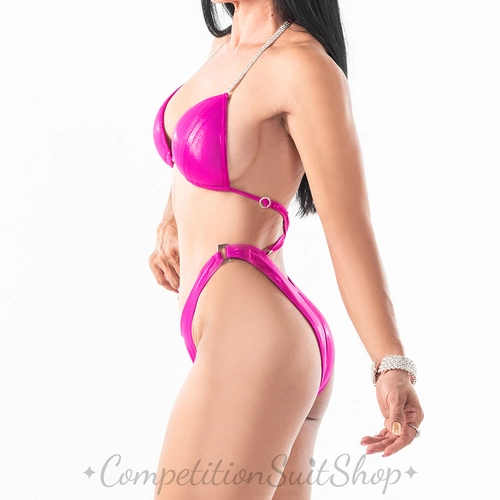 Pro Back: Recommended for Seasoned Competitors with good athletic morphology. Roughly 30% Bottom Coverage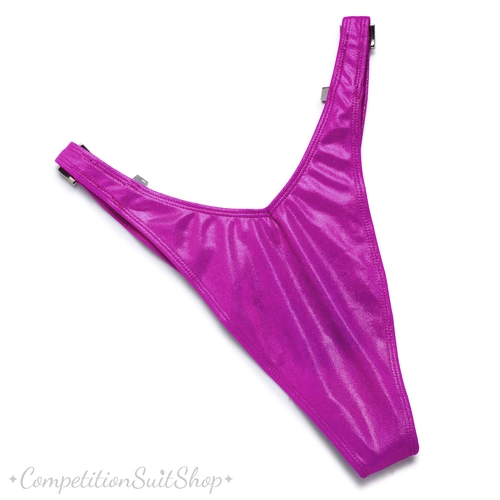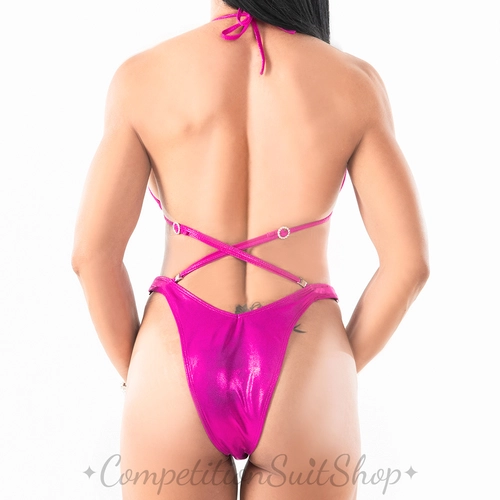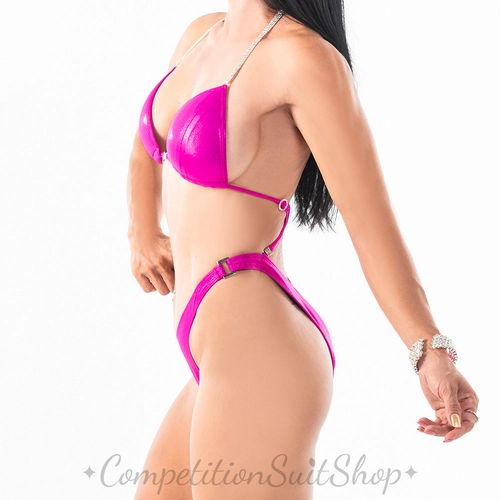 Rio Thong Back: Please Contact Us or check with your coach and/or federation, as this is the only style allowed for Figure Suit competitions in certain federations.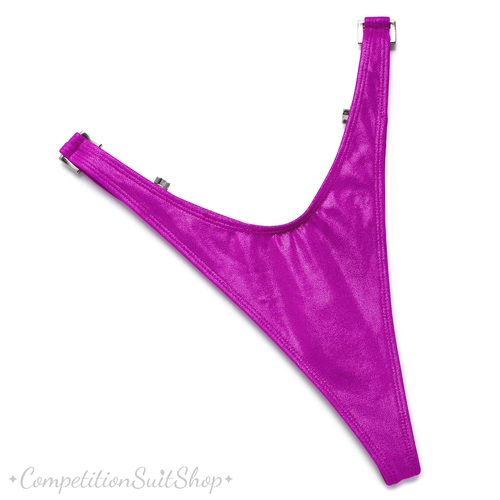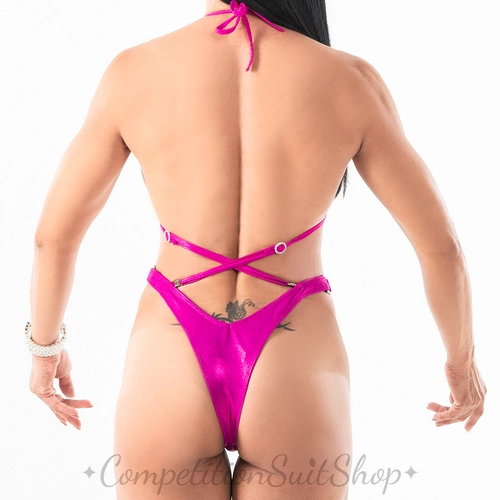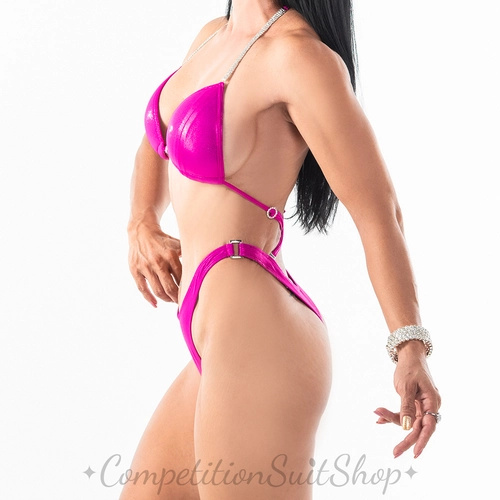 Figure Suit Bottom Details
Twisting Lock-Hook technology (Click Lock Technology)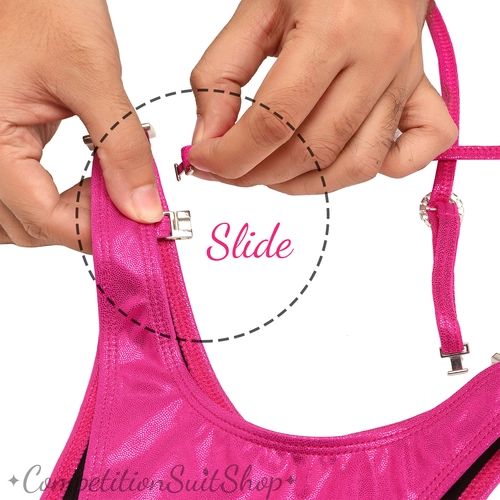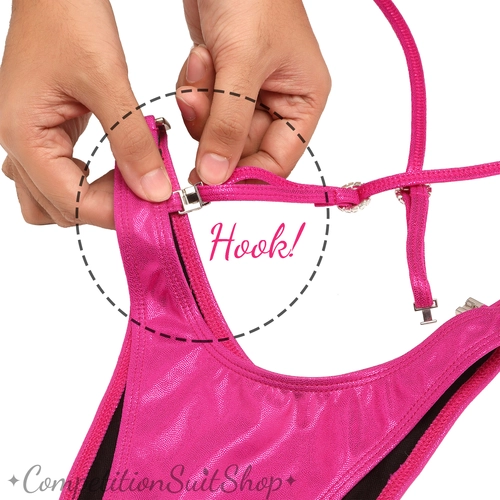 Based on years of experience, Competitionsuitshop has developed our very own innovative way to attach back straps on Figure Suits. This patented Twisting Lock-Hook Technology (Click Lock Technology) allows you to easily connect your figure suit top and bottom pieces, when wearing or removing your suit, while still retaining the criss-cross pattern that is synonymous with figure suits.
We make sure that you can adjust your top for the perfect fit by including back strap sliders. We provide an extensive selection of this accessory which you can select when placing your order, FREE of charge!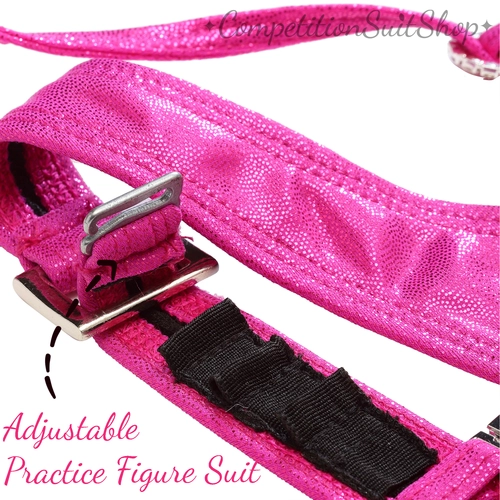 When it comes to figure competitions and body transformations, we at Competitionsuitshop understand first-hand that things may not always go as planned. You may end up being more lean than expected, or miss a target weight goal. This is why we have made flexible bottom sizes. The strap hook feature allows room for adjustment. This is designed to give you peace of mind as we know that weight fluctuations are a big part of the game.
We are at your service 24/7, please do not hesitate to Contact Us or Schedule a FREE Consultation to best determine your requirements.
Helpful Links: Why Choose Competitionsuitshop.com? When to Order? FAQs